World Storytelling Day – Ireland
Sunday 20th March 2016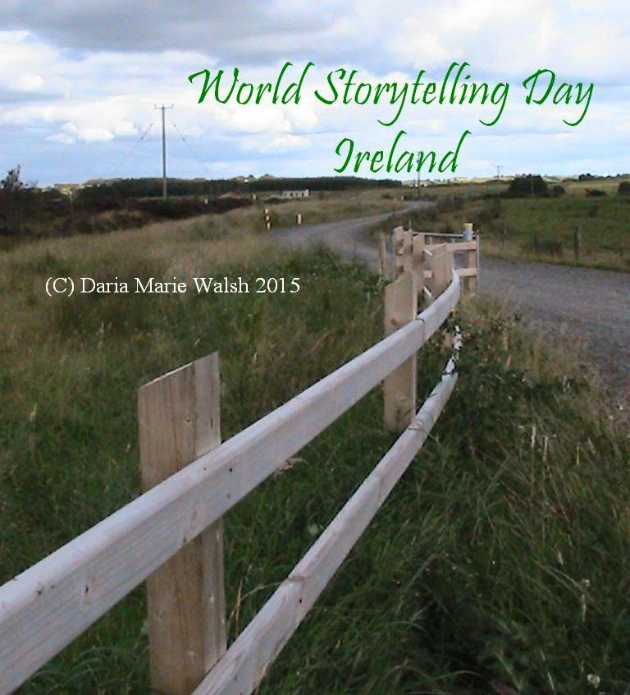 World Storytelling Day is a global celebration of the art of The Oral Tradition. It is celebrated every year on the spring equinox in the northern hemisphere, the first day of autumn equinox in the southern. On World Storytelling Day, as many people as possible tell and listen to stories in as many languages and at as many places as possible, during the same day and night. Participants tell each other about their events in order to share stories and inspiration, to learn from each other and create international contacts.

This is Irelands third year participating in the global celebration of the Oral Art of Storytelling.
WELCOME TO THIS YEARS NEWEST ADDITION!
A Dedicated FaceBook Page:
World Storytelling Day – Ireland
Here we can easily share and promote Storytelling events on the day, as well as vibrant exchanges of ideas and collaborative opportunities for Storytellers, Storytelling Groups and organizers; as well as Story-lovers wanting to get in on the fun. We invite and encourage all of you to visit, LIKE and share our new FaceBook Page titled World Storytelling Day – Ireland