Storytelling
To be a Storyteller is to be part of an Ancient Rite. To tell a story is to pass on history, to preserve tradition, to entertain, to free the mind in the imaginative space, to encourage communication, community, and above all, the craic!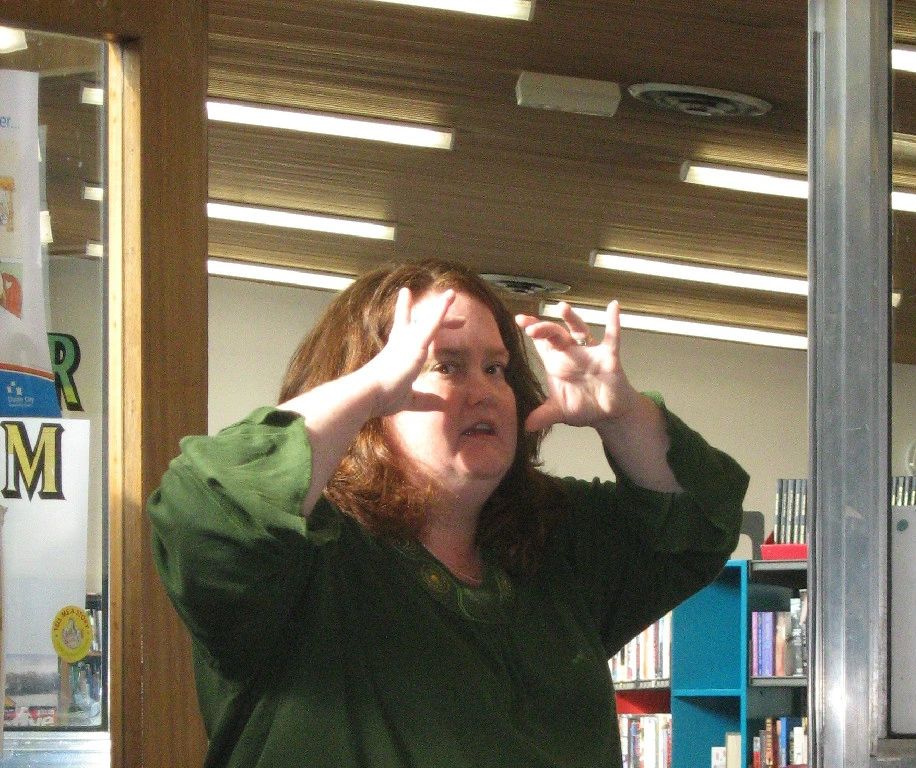 Daria's Storytelling has been described as, "Theatrical with a Seanchaí influence."
She writes and tells her own original stories and has performed around Ireland and in America in Schools, Libraries, Events, Festivals and at Private Parties. She is a regular storyteller with Milk and Cookies Stories.

Daria uses her Storytelling for Volunteer and Charitable events and projects, working with such organisations as Milk and Cookies Stories, Age Action Ireland, One Family, Ruth's Place and St Vincent de Paul just to name a few.
Daria continues to write more stories adding to her collection, "The Wonderful Adventure of Lorcan the Lamb and his Woolly Coat", which revolves around the central character, Lorcan the Lamb. She also created the hugely popular "Blueberry Monster". She continues to write and develop new characters like the newly added, "Jack the Pumpkin Fiddler" as well as a new set of stories which are in development, Humorous and Heart Warming tales that are part of Daria's life, encounters like the "John-John Encounter."

Daria has released her first CD of her Storytelling entitled, "The Wonderful Adventure of Lorcan the Lamb and his Woolly Coat" Part 1, Meet Lorcan the Lamb.